My name is Mark and since I was a student my passion for driving and love of adventure have brought me to many different parts of this amazing country. From the picturesque north west to mighty north east, to the white sandy beaches of Mui Ne, and the vast coffee plantations in the central highland. My travels have led me to the hustle and bustle of Saigon to the lush tropical fruit gardens of the Mekong delta all on the back of a motorbike.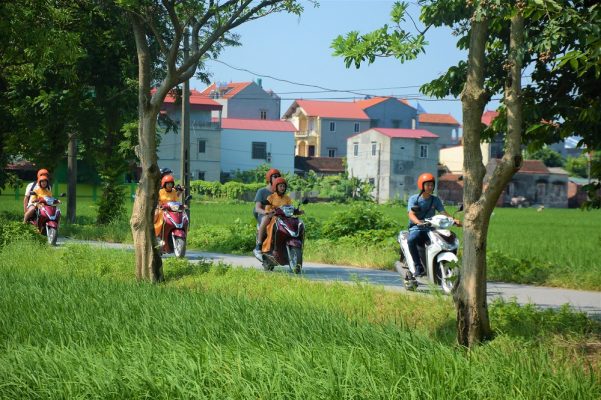 I started working in Tourism in 2005 as a local guide in Sapa doing trekking out to the local hill tribe villages. I then moved to Hanoi the following year and began to work as a freelancer taking travelers on motorbike tours around north Vietnam and working on a cruise ship in Halong Bay.
A big change came in 2009 when I joined a professional Australian adventure company as a tour leader. Seven years have passed quickly and I have met many interesting and amazing people, seen stunning scenery and landscape along the way.
My wish to share the love of my country with travelers has nourished the birth of my own company, Motorbike City Tours in 2016 – a unique tour combining Vietnamese motorbike culture with tours that capture the hidden parts of each city. Our tours will show you how the locals live, work, pray and play! Let us share the beauty of Vietnam with you!
Motorbike City Tours Team