Dear Valued Customers,
We would like to take a couple minutes to share with you reasons why our trip different from other tour and why you should book our trip:
Our Motorbikes are the latest model  2018 + 2019 Honda Lead scooters and we are the owner of motorbikes that are regularly inspected and maintained. You feel like you are in a lounge chair, not hanging on tightly as some bikes you may do.
Our mainly female drivers are all licensed and have experienced of long time driving motorbikes with great records and furthermore they have been trained carefully once more time by specialists from Vietnam National Traffic Safety Committee. We select the best and the most calmed and talented drivers to ensure the safest trip.We hire and train female drivers to work for our company  to help and support women to have more work opportunity.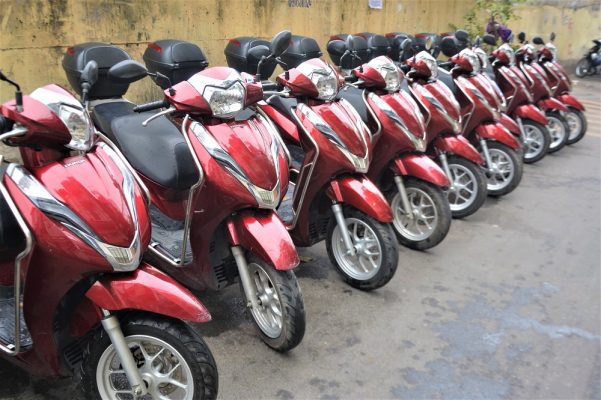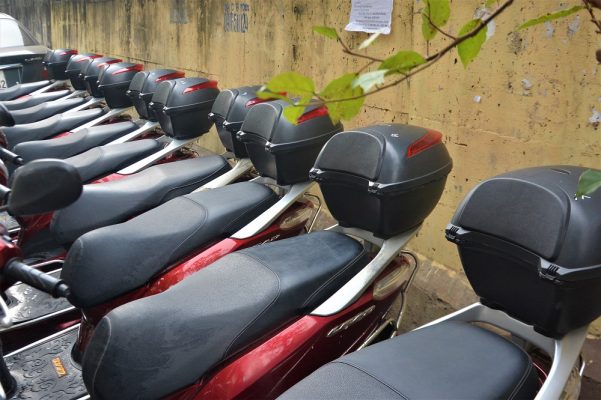 Our drivers have great knowledge of Vietnam custom, tradition and culture as well as understand and know how to take care of our clients in the most relaxed and professional w

ays. They also work with great passion and love of Vietnam and want to share their beloved Vietnam with you.

Our foods are authentic Vietnamese cuisine and local delicacies which Vietnamese people have every day and normal

travelers cannot find in tourist restaurants

Our itineraries are unique and they are handcrafted. We have spent years of searching and carefully choose so it's best suited our tour. When you travel with us you not only see the highlights of each city you also get to see the hidden parts that you cannot afford to miss.

PASSENGER BACKREST:

other  companies do not have this part,THEY ARE SPECIAL DESIGNED so you can rest and it is more secured while riding and enjoy your trip free of worries even travelers the first time on a motorbike. The seats are long and wide  and they are among the best in the market so we have plenty of room for comfortable sitting
In commitment to responsible travel we love to do something for the community and give something back to the local people.We do it through Winter Foundation – a non-profit organization focusing their efforts in disadvantage areas and children from poor families of minority group by supporting them with English Text book at primary and secondary level, school books, story books in both Vietnamese and English and study equipment, warm cloth in winter, rice for their family for Lunar new year.
We use

HIGH QUALITY HELMETS WITH VISOR

Passengers touring with us love our trip and many clients come back for the second tours of their limited time in Vietnam and highly recommend us with many excellent feedbacks on tripadvisor.
We hope to see you soonest on one of our trips
Thank you for your time
Motorbike City Tours Team